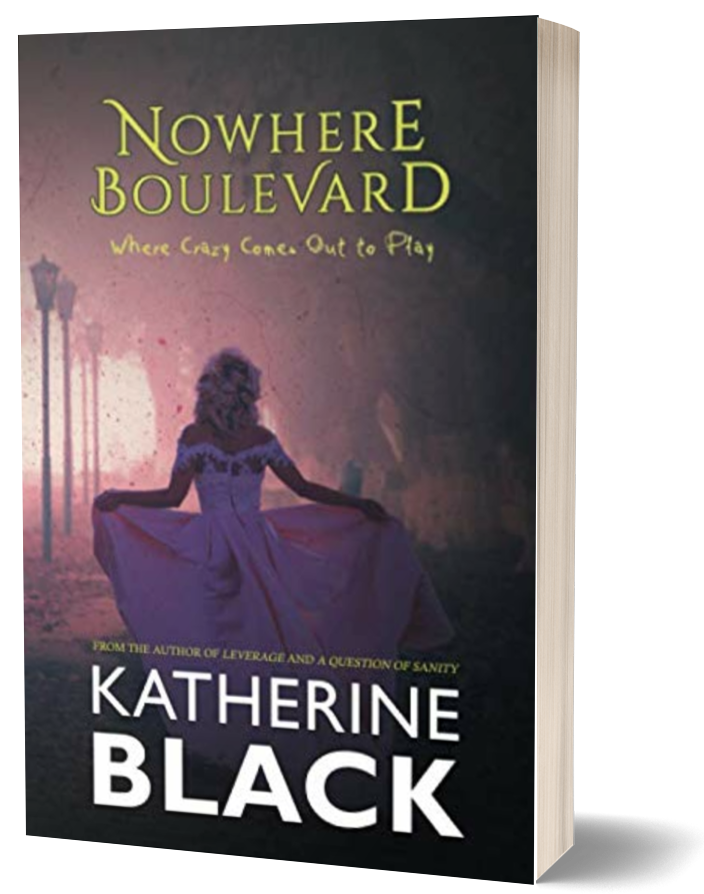 Stephen Bell wants to be forgiven for reading his daughter's diary. But he's compelled to dredge every secret as her world changes.
This is the story of how Sarah's perfect existence is shattered when everything trusted is stolen from her. Dad's quit his job. Mum's got pregnant and gone mental. But the boyfriend is a welcome distraction…until crazy is dialled to the max.
Sarah tries to be normal among her peers — but normal won't let her be.
In a change from Black's usual style, she breathes life into a family at breaking point. But readers will be left with no doubt that this is Katherine Black at her psychological best.
In her trademark signature of getting into the darkest corners of the psyche, she takes them one step closer to the very brink of dancing with the crazies.
This is no Disneyland. This is Nowhere Boulevard…
Book 1 of Silas Nash
Publication Date: August 24, 2020
EBOOK: $4.99 (US) £3.99 (UK) $5.99 (CAN)
Available on Kindle Unlimited (KU)
PAPERBACK:  Pages: 225 Retail: $10.99 (US) £9.99 (UK) $11.99 (CAN)